CHILDREN'S PROGRAMS
SCHOOL PROGRAMS
CHILDREN'S PROGRAMS
HIWAN KIDS
MEDLEN SCHOOL DAYS
HIWAN KIDS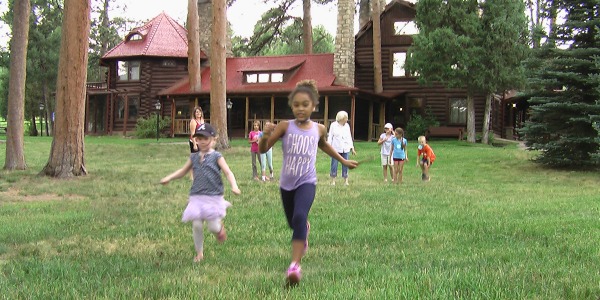 MEDLEN SCHOOL DAYS
THIS EVENT HAS BEEN APPROVED TO RESTART IN JUNE, 2021!
The Evergreen Mountain Area Historical Society offers an authentic experience in a 1920's one-room schoolhouse at Medlen School on South Turkey Creek Road. Built in 1886, the school has been restored in its original location.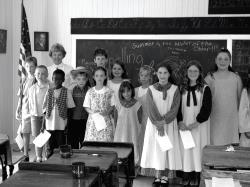 Children who have completed grades 1-6 share in this unique opportunity to:
EXPERIENCE a typical country school with several grades;
LEARN "the four R's" – reading, 'riting, 'rithmetic and recitation – just as children of the 1920's did; and
PARTICIPATE in the games they played, the songs they sang, and the fun they had!
We are happy to announce the following 2021 dates!
Session I: June 6-8
Session II: June 13-15
Location: 8569 South Turkey Creek Road; Morrison, CO
Times: 9am – 12pm
Fee: $30.00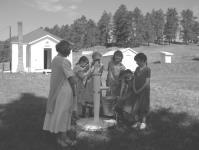 Please contact Jo Ann Dunn at (303) 674-1695 or (303) 503-5978 with any questions, or to be put on the wait list.
Session choice is first come, first served. Social distancing and masking per Jefferson County guidelines will be implemented. Registration confirmation and legal release will be mailed to you.
SCHOOL PROGRAMS
Here's History
Colorado History
Pueblos and Plains
Large Group Tours
Here's History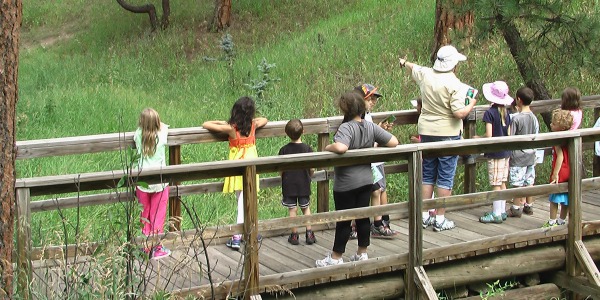 This outreach program is designed to support the grade 2 Social Studies unit: History – Connecting the Past and Present. The program uses historic photographs and artifacts to bring local history to life. We bring this experience to your classroom!
Duration: 30 – 60 minutes
Fee: $1 per student per presentation.
Each presentation is for one classroom (20 -35 students)
Contact:
[email protected]
(720) 497-7654
To register: https://www.jeffco.us/3617/School-Programs
Funded by: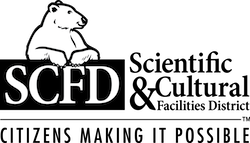 Colorado History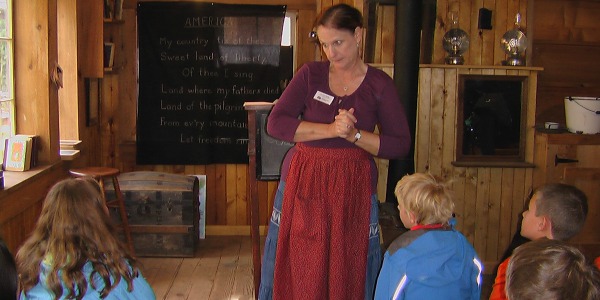 Visit the past at Hiwan Heritage Park. Experience Colorado's pioneer history by packing a prairie schooner, making journey cake, learning in the 1876 Centennial School Room and shopping in the 1895 Bear Creek Store.
Date: March 2, 2018
Time: 10:00 a.m. – Noon
Fee: $2 per student
Ages 6-12, Families Welcome!
Contact:
[email protected]
(720) 497-7650 to register
Pueblos and Plains
Learn about the history and cultures of the Cheyenne, Arapaho, Navajo and Pueblo peoples through hands-on exploration. Discover how natural resources have been used to provide housing, clothing, food and more. Make a clay pot to take home!
Date: March 16, 2018
Time: 10:00 a.m. – Noon
Fee: $2 per student*
Ages 6-12, families welcome!
Contact:
[email protected]
(720) 497-7650
Large Group Tours
Come and experience historical Evergreen at the Hiwan Homestead Museum. Large group tours are offered throughout the year. Grades K – 12, $1.00 per student, for 10 – 25 students. Classes are offered Tuesday through Friday mornings year round. Call 720-497-7650 to register.